We're real people, with real families, and real financial concerns just like you. We value trust, simplicity, and service. And we'll work hard to help you cultivate a thriving, vibrant life that allows you to live abundantly – now and in the future.
In Good Company
Beyond our knowledgeable team, Abound has curated relationships with advisors in related disciplines – such as legal, tax and insurance professionals – to broaden your knowledge resources. For all of the financial, transactional and policy details that drive your path to abundance, Abound is the hub on a wheel that will move you toward your goals.
In addition, we maintain close ties with partners who bring specialized wealth planning and management experience to the table.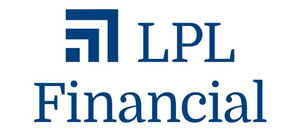 The nation's largest broker dealer* to independent financial advisors, providing an investment and technology platform for more than 16,000 financial advisors in the USA.
*As reported by Financial Planning manazine, June 1996-2021, based on total revenue.
Since 1995, The Wealth Consulting Group has partnered with Financial Advisors to provide compreshensive financial planning and sophisticated investment strategies.
The SmartVestor program is a directory of investment professionals. Neither Dave Ramsey nor SmartVestor are affiliates of WCG Wealth Advisors, The Wealth Consulting Group, Abound Financial or LPL Financial.